Flamenco del Pueblo Viejo
Virtual Classroom with Jason Martinez

Online Flamenco Lessons!

Study Baile and Percussion video archives composed by Jason Martinez!

Two studies - instruction for all levels in 1) dance,or  2) palmas, cajon and structure!
Gain essential tools needed for continued growth as an artist!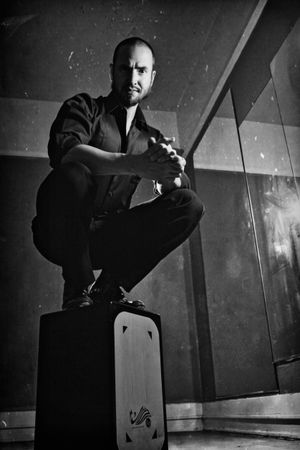 Flamenco Dance
- Access to an online archive - study at your own pace
- New videos added regularly
- Instruction in technique, musicality, and dance structure
- Beginning, intermediate, and advanced levels
- Learn to dance....not just steps!  Understand flamenco! 

Cajon/Palmas:
-Lessons in accompanying singing, guitar, and dance
-Access to instructional video archive and the "video of the month"
-Lectures discussing communication
-Detailed instruction by a professional dancer/musician of 15 years
-Slowed down, close up views of material
-Lectures in regional styles


The artists say:

"Martinez offers depth to the flamenco situation by virtue of his understanding of the three great vantage points of flamenco; cante, baile y toque.  All levels of flamenco students will benefit from studying with Jason as he will instill the solid rhythmic foundation on which artful interpretation of flamenco stands."
Vicente Griego - singer, NM

"Jason Martinez was a joy to work with.... a solid and steady rock at all times between palmas and cajon, making dancing with him and the group a true pleasure and no struggle at all. A dancer himself, he is quick to pick up on the cues and needs of both the dancer and of the group as a whole, both in terms of pace and dynamics. He makes dancing and the group dynamic flow just as it needs to, creating a tight/clean, yet fluid interaction."
Rebecca Thomas - dancer, NY

"Jason's sense of compas is phenomenal. I've worked with him many times, and whether he's dancing, playing cajon, or playing palmas, he does it with such taste. It's always a pleasure to be on stage with him.  His understanding of flamenco and it's structure is deep and pure. Jason is a true flamenco."
Ricardo Anglada - guitarist, NM 

The students say:

"Jason excels as a teacher. His instruction was invaluable to me as a flamenco student. His teaching method is easy to follow and I would highly recommend him as an instructor to anyone who aspires to dance flamenco."
Miyuki Kezuka - OR
"I was thoroughly impressed with his ability to teach concepts difficult  to impart to students by breaking down technique, step by step, while at the same time gifting us with the pure essence of flamenco."
Jeanette B. - SF, CA
Access to a wealth of information is yours!!  Click
here
to become a student and to take your art to the next level!