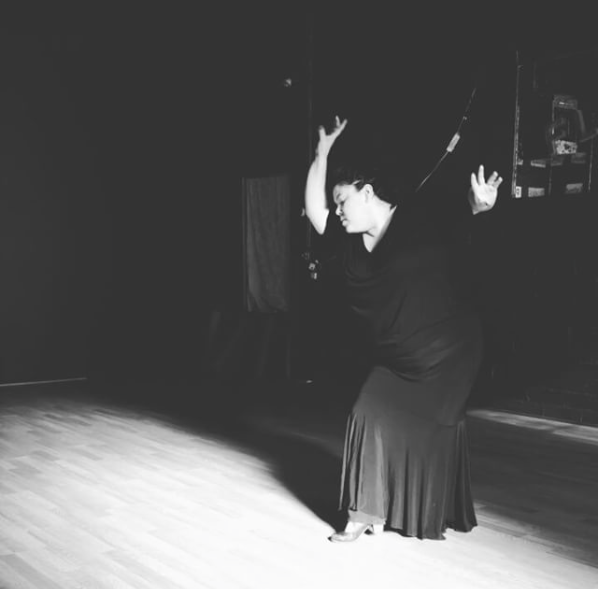 Luz will be presented the first weekend of December in Phoenix and Tucson.  
  
Though I wish I could give you this news with balloons and confetti and lots of exclamation points, I'm going to tell you that in all honesty, my first "flinch" is to run away. I've asked for this opportunity. I've taken steps to make it happen.  But the first thing that comes to mind when I think about presenting Luz (in just twelve weeks) is run away. 
  
I admit this reaction sounds like I don't have any appreciation. It sounds cowardly. Lazy too. And those labels are pretty accurate.  Real dancers don't act like this. They work hard. They make a million sacrifices.  They spend their whole lives in the studio. Blood, sweat, and tears…all of that. They dream and they strive. 
  
But I guess my first flinch reaction is to be the opposite of a dancer… to not dance, to not even move. 
  
My heart is missing something. I wish I could just invent the part that is gone – make it fit the hole. I've tried many times to do this, but the part never fits. There is no real or lasting replacement. 
  
Almost all summer long, I've done my first flinch reaction—I've done everything but dance. My shoes have slept in my closet. My body has retreated under the covers of my bed. I've been comfortable, not dancing.  Lately, I've been trying to force some motivation. I've rented a studio. I've had creative meetings. I've had plenty of coffee. I've considered watching some Rocky films. But when I get into the studio and try to move, my body gets stuck. Almost immobile.  My heart is missing something. 
  
I've come to understand that initial reactions are usually the opposite of what God has intended for me. I've come to understand that much of the time I am blind to my own purpose. Even when I know it is right there in front of me, I can't really see it. It is distorted, and my eyes get tired of trying to make out the image. I forget that this act of dancing, this production of art, is not really about me. It is not about my body. It is not about my imperfections. Nor is it about anything I can do right. It is not about my abilities or even my performance. It is simply about shining a light. 
  
My heart maybe missing something, and my flinching may last for days or weeks or months, but I'm going to keep looking for Luz.